Moved to a new location a month ago and while the other stuff take time, I have managed to build my new mancave/hobbyroom.
Firstly the new one is half the size of the old hobbyroom, but I have managed to squeeze most of my stuff in there, minus most of my vehicles which is in the cabinet in the hallway/living room corner.
Size of the new mancave is 224x229cm (88x90") with angled roof as my apartment is top of my mates garage.
I have reused most of the materials and shelves from my old place.
Had to add a Ikea Alex dresser as I had only one before and the workbench is a old kitchentop cut to size.
The brown Billy shelf system is one I got secondhand for free and the black one is my old one I cut the top off to match the angled roof.
Still stuff to do, but it is getting there.
The countertop was fake marmor like and screws etc was a bit hard for the eye so I added a baby blue wrap to make it better for my eyes.
Almost a Tamiya color which is not bad in my book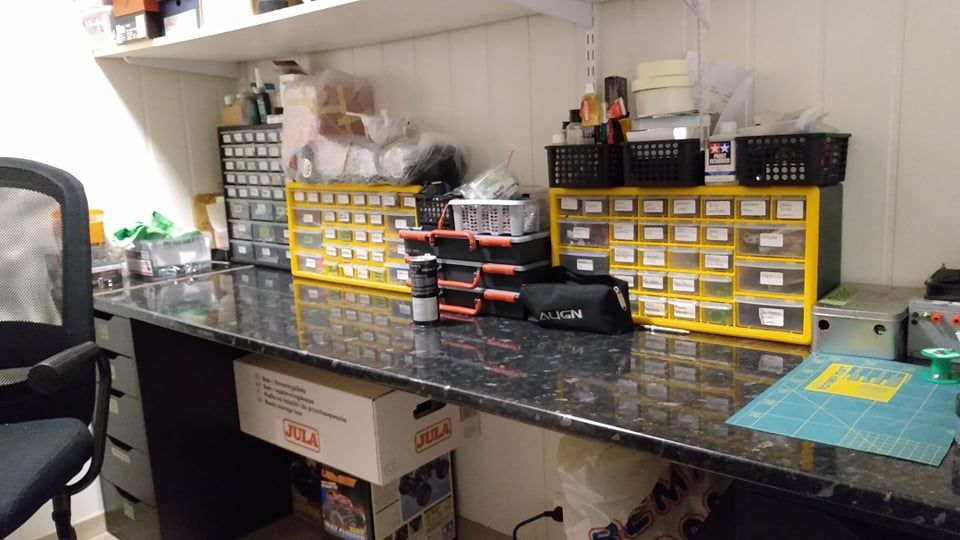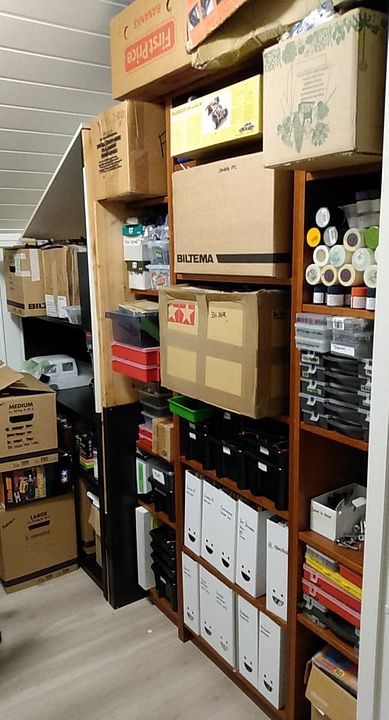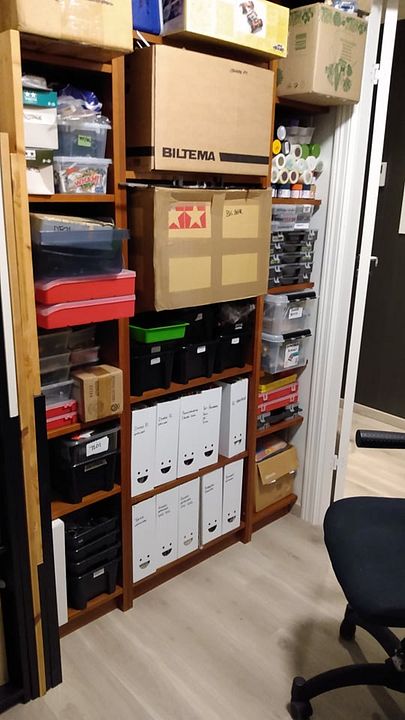 Just about enough space to sit without rubbing you back on the other side..
Current fleet in the cabinet in the hallway.
Have just placed them there after unpacking them.
Later the doors will be removed when the storage room is ready and most of them needs resto work of some sort.
Newest one is the Tamiya Zakspeed Capri which is almost done.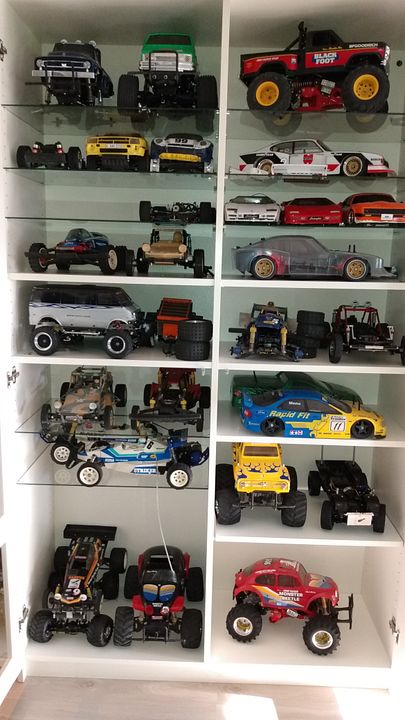 Some minor things have changed the last couple of days, but you get the idea..
One thing I need to do before I can start a project is to lift up the worktable 3 inches or so to make it comfy for me.
Greetings from the norseman