I'm told Mfab is now nearly impossible to reach. So this could be the last Mfab Landcruiser of mine. I decided to build a truck to represent the Landcruiser I would own in full scale if a kind Genie would grant me that wish. Otherwise, between availability and the prices of those available, safe to say I won't own a full size version of this truck. So let's enjoy the little version.
As always I used a GCM Racing CMAX chassis as these Mfab bodies are very long, and the CMAX almost makes it. Just a little add on in the rear it fits like a glove. I again used a Hobbywing Fusion setup to help fit everything under the hood to allow for the full interior. Helios little battery key for that to work out as well.
Struggled to find the hubcaps I wanted. Then remembered I never sold those old CC hand hubcaps I didn't like because they looked too plasticy. So I airbrushed them with Molotol chrome and super happy with the outcome. The 2nd one down with the smaller clamp is unpainted, other 3 are Molotol'd. Wheels are RC4WD 1.9 Landies and Proline BFG's. Spare tire is a 1.55.
Wanted a nice bright white paint, so I went with one near and dear to my heart, Nissan QM1 White. Same color as my GTR. Easy to get Duplicolor spray cans as well.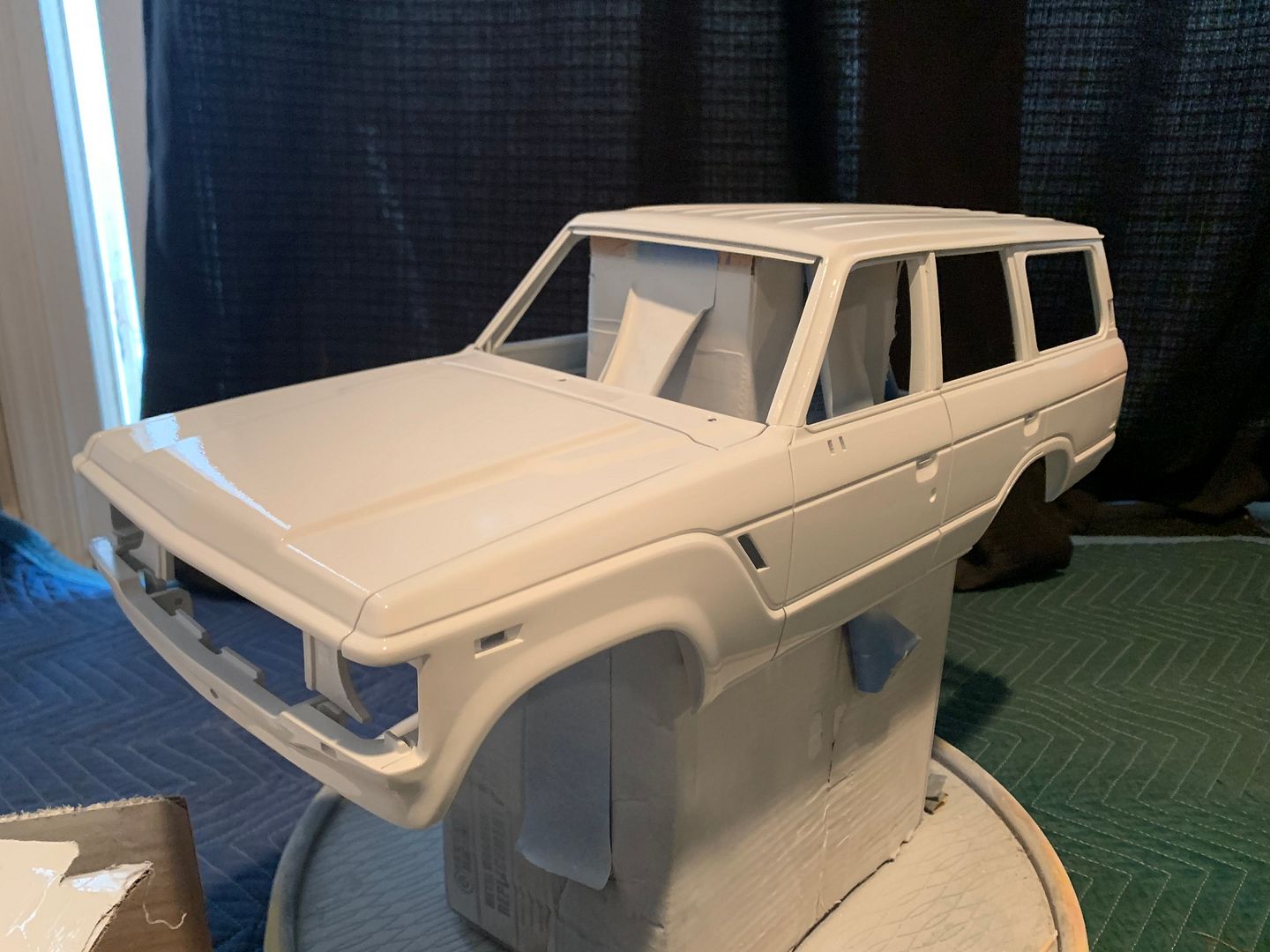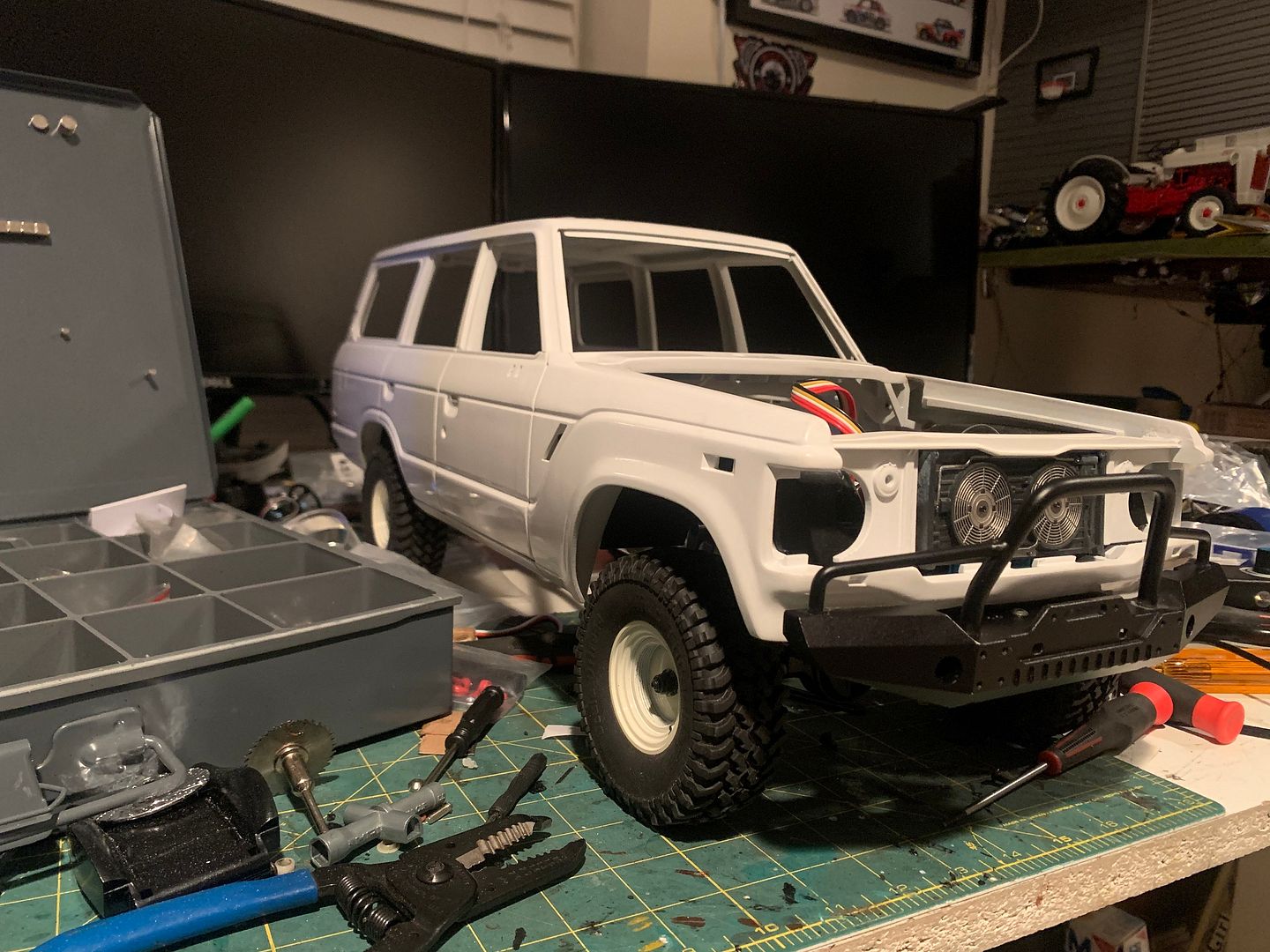 The rear body mount is 2 GCM Racing center chassis supports modified to have some spring action. I ended up going with softer springs than shown here, the blue ones on the truck are softer since they were somewhat difficult to squeeze when removing the body.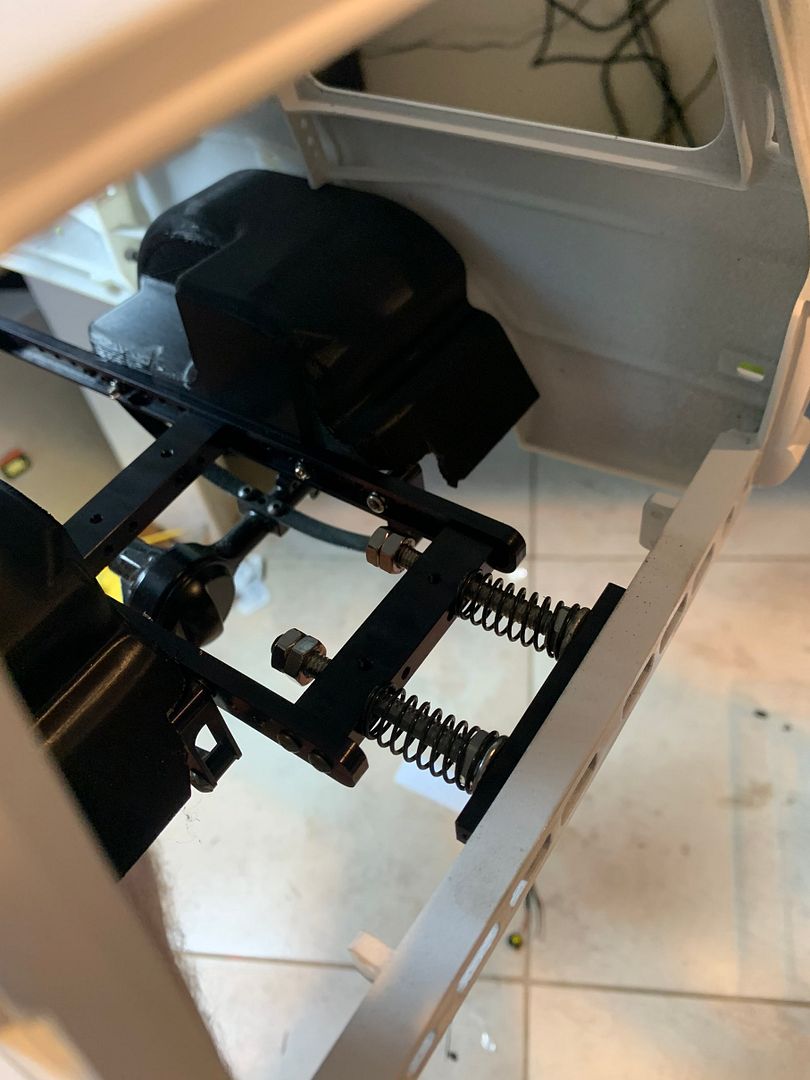 All the wiring for the lights easily runs within the doors, and then panels cover everything up.
Door panels are two different materials, seats are flocked, and headliner and pillar covers are the same grey. Found a lighter color that more matches the OEM headliner so I may redo them at some point.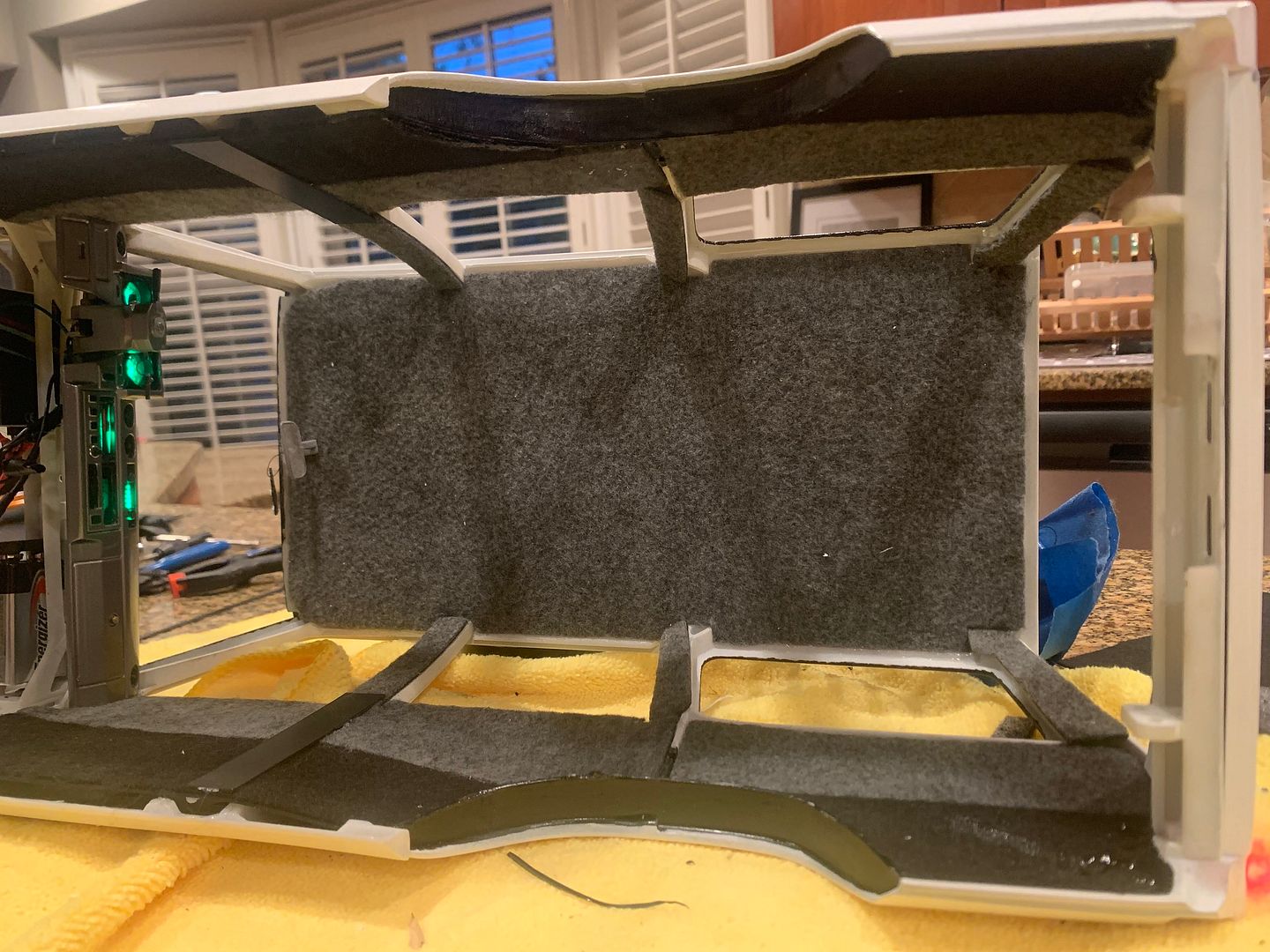 Center console and sub box made out of styrene. Made the console way too tall at first, so it's now shortened and the lid opens if I need a place to stash and future interior items.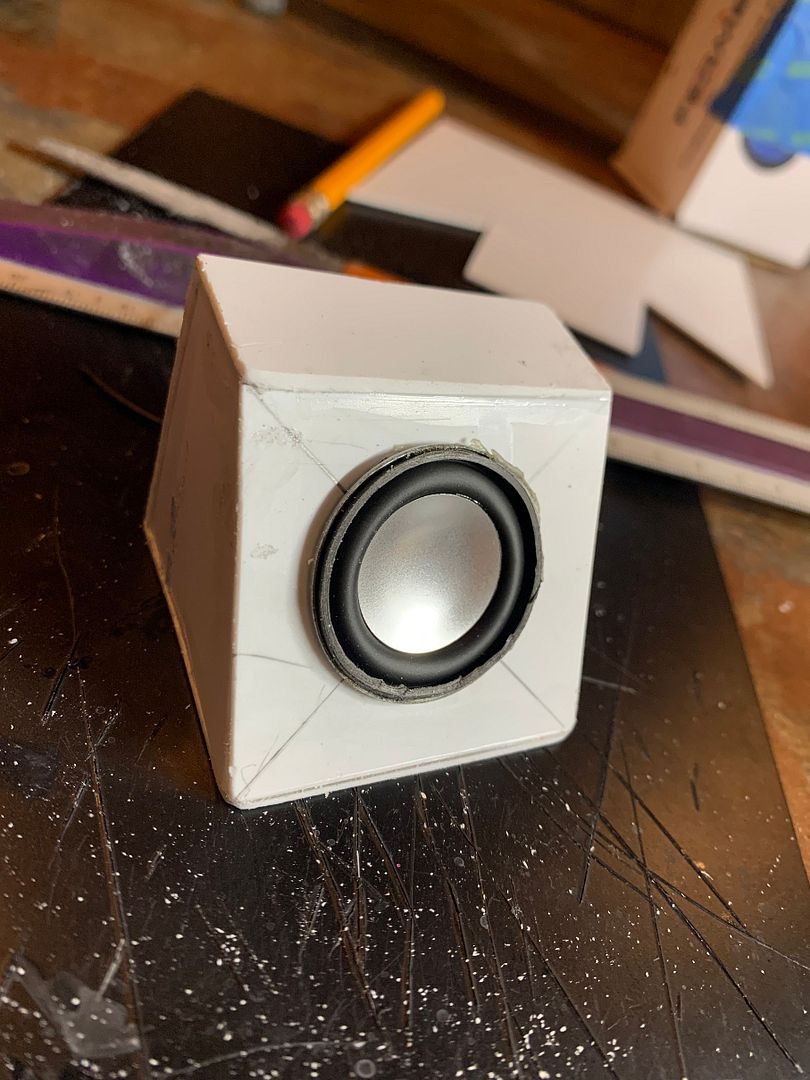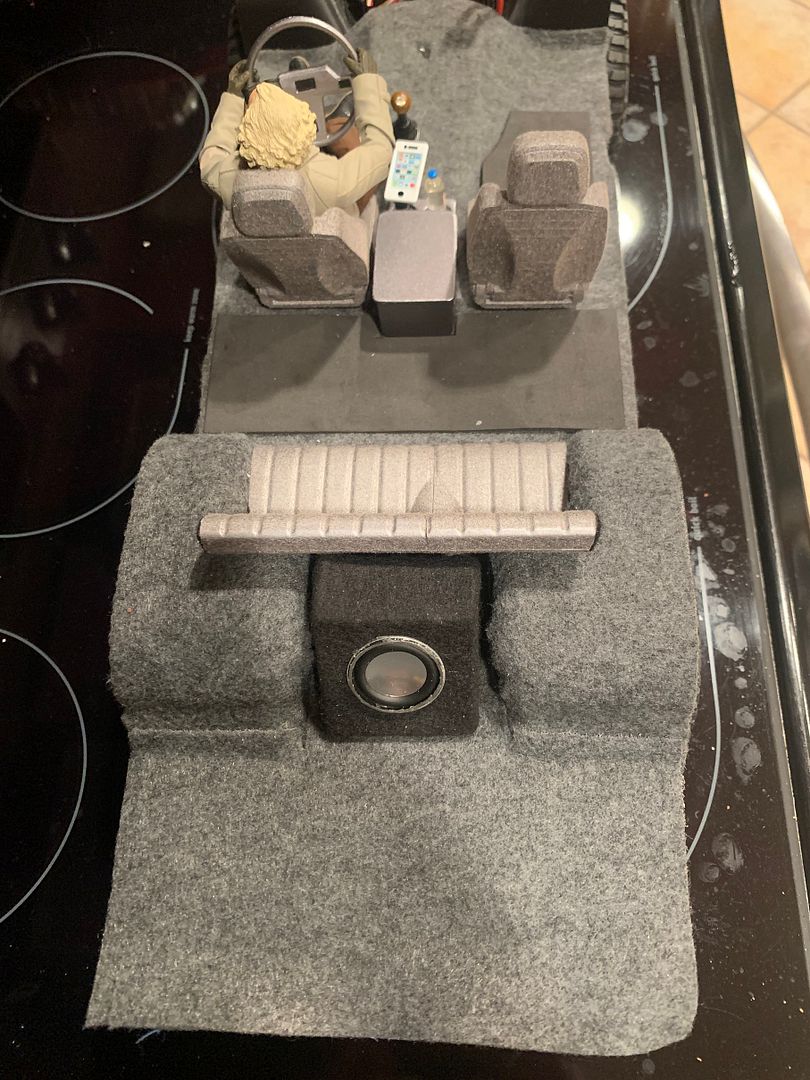 I liked Doc Brown so he got to drive. I have some toys for him that I'll add in to the interior soon. Still need to make some inner door panel pieces like handles and window cranks. Seatbelts as well.
Painted the light controller to match and easy to identify which truck it goes to. Powered off a 9 volt with a switch, allows lights to work without having to connect an esc battery. Truck has hi/low beam and interior lights. May add some more interior as I have 2 empty channels to play with.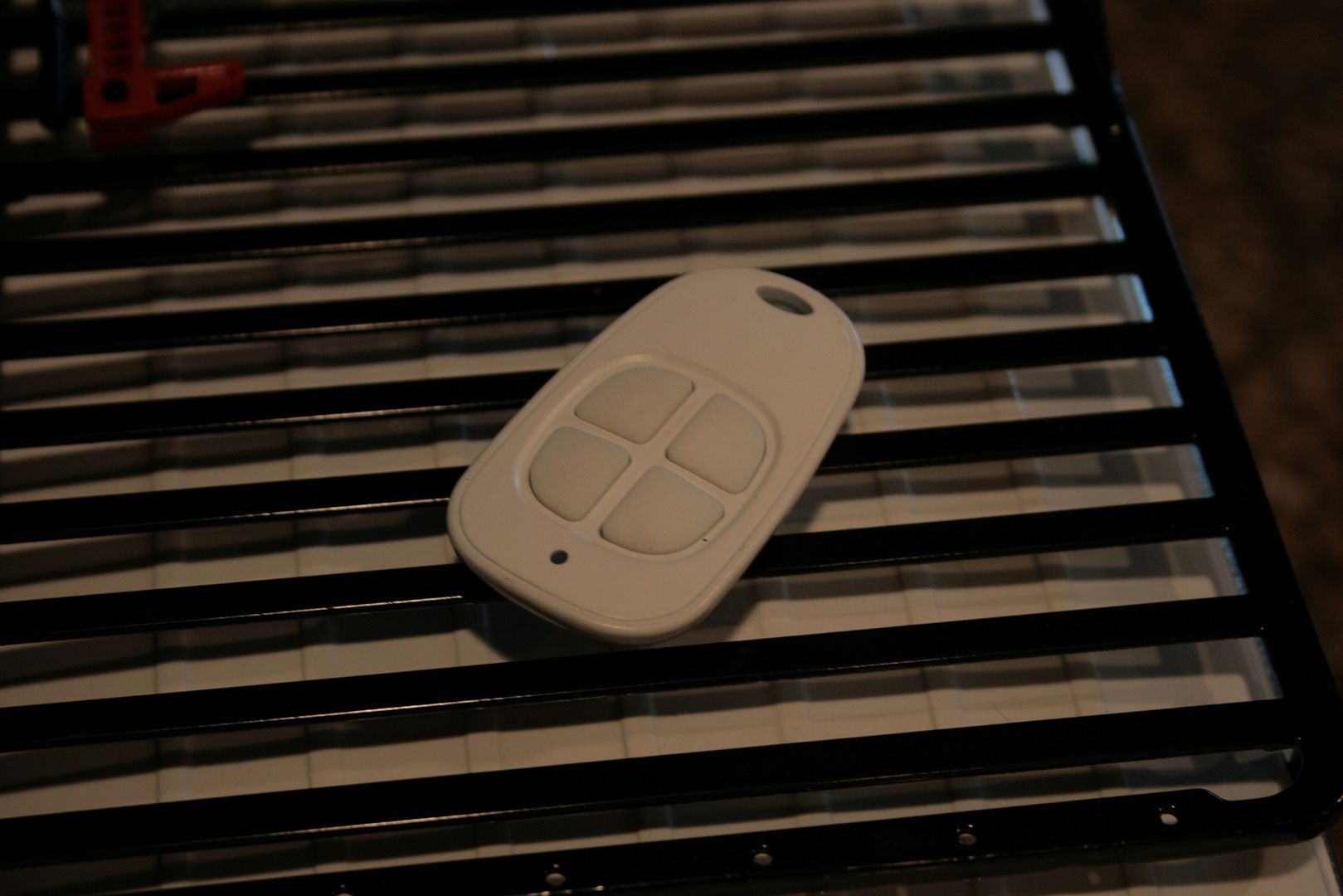 The Knight Customs DH bike got moved from the Orange D110 for a motorcycle, so I was happy to get in on here as it's a good copy of my personal bike.
Sad this may be the last Landcruiser. I need to try some other things...maybe a Patrol. I like Nissans too. Ha
Hope you enjoy, thanks for checking it out.
Cory