Oh my god, I LOVE this build! I wish I had the skills to do something like this!
Thanks
I should post up more photos of the gas station - I re-did the roof completely. On second thought I'll post photos once it's painted.
I've been busy with getting us moved to Germany. This includes (but isn't limited to) selling the flat in London; lining up a removals company; arranging schools, bank accounts, Internet, TV, and renting a house in Germany, getting a cat passport (kid you not), booking a spot for my BMW on the train through the Euro tunnel... So I haven't had much time. Too busy digging out gas inspection and energy efficiency certificates...
Anyway I was packing some stuff tonight and moving other stuff around, and uncovered the Unimog ramp thingy I started on a couple months ago. I'm sure you'll have seen it - looks like this, and MB take it to expo's all over the show: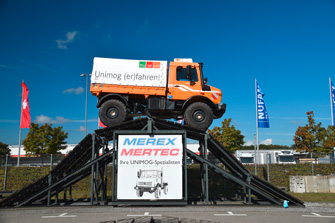 Aiming for something similar, but adjustable. Started by cutting out some rails to hold the tracks: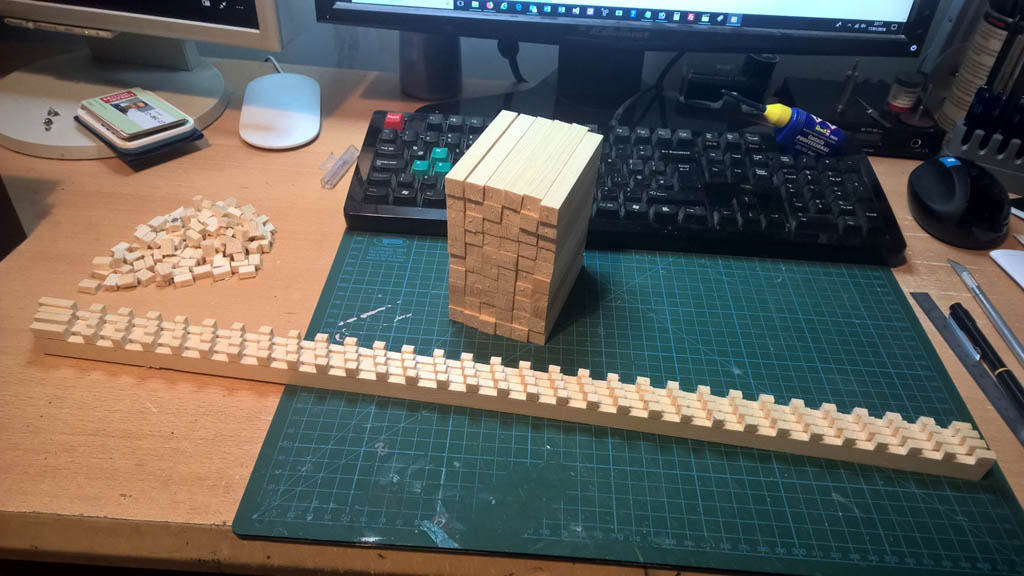 Here are two of the longer ones.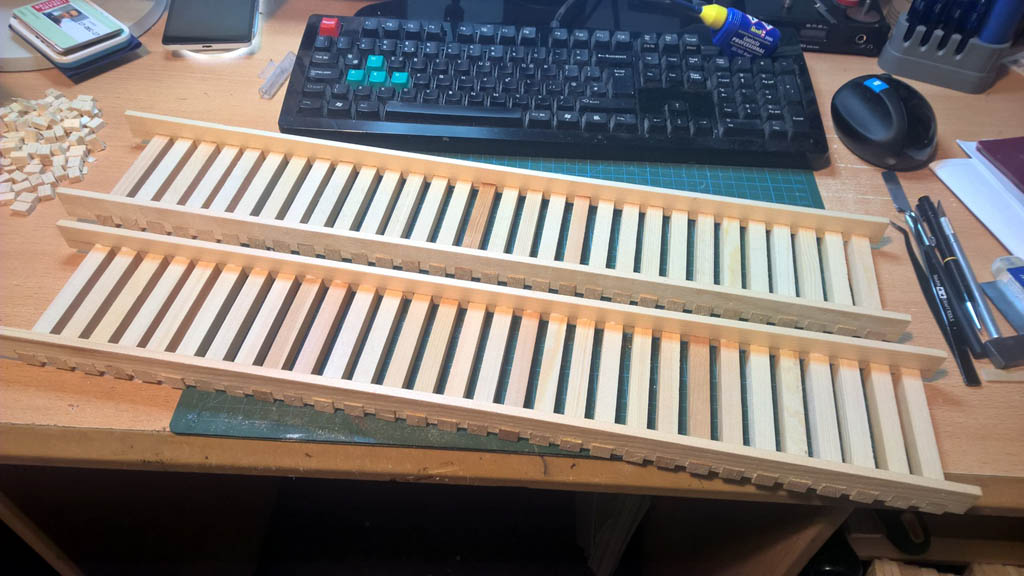 And after the very, very, very, very, very, very, very, very, very long slog I ened up with this: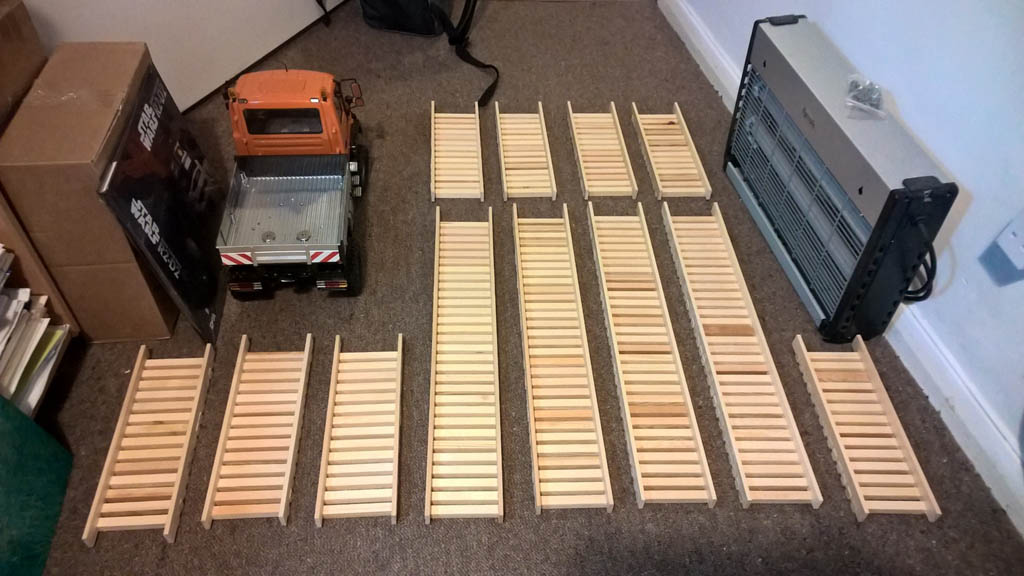 Next came the tabs with holes in them to connect tracks to each other.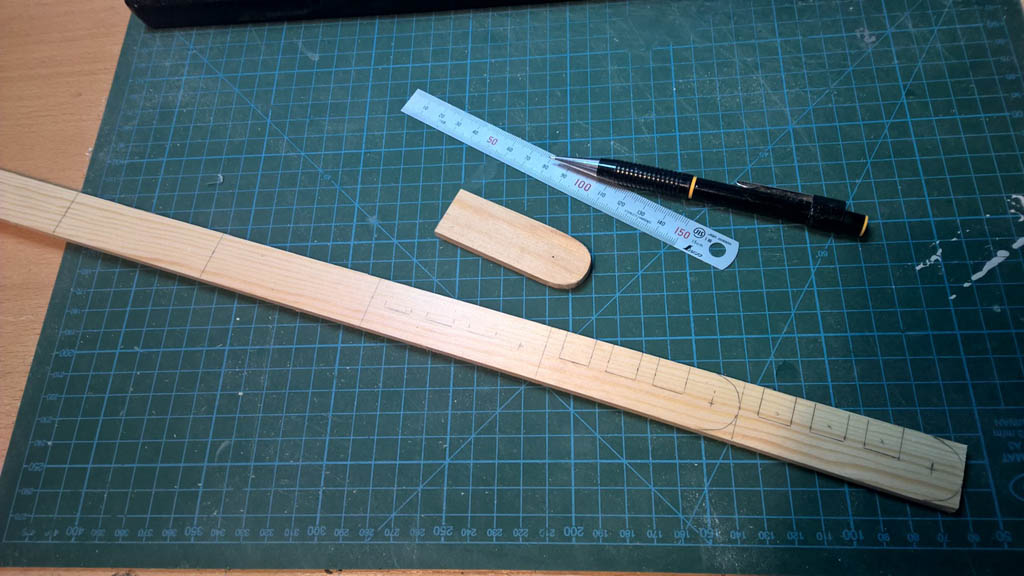 Here are some glued to the tracks: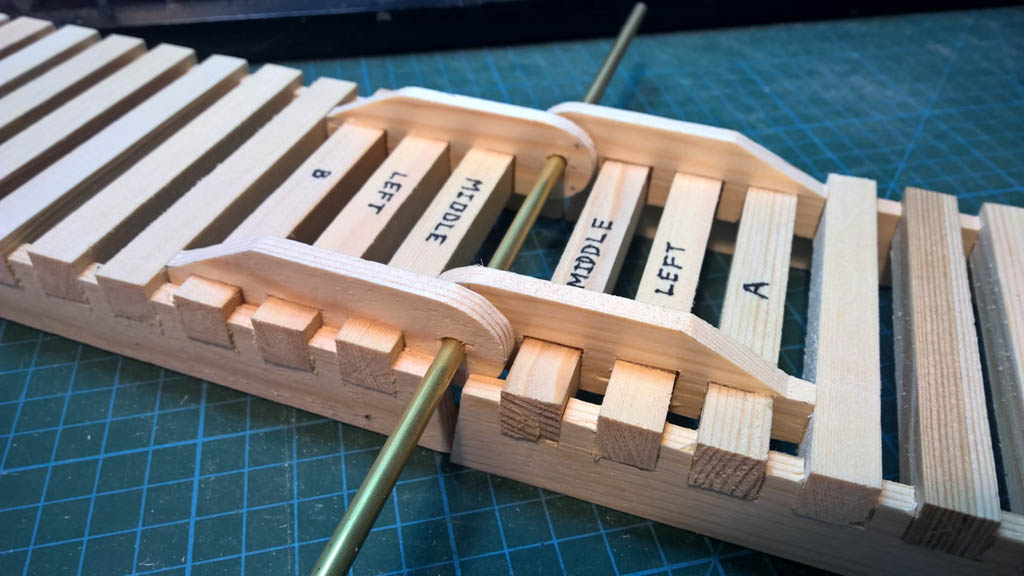 And the time came for me to draw a plan or risk confusing myself.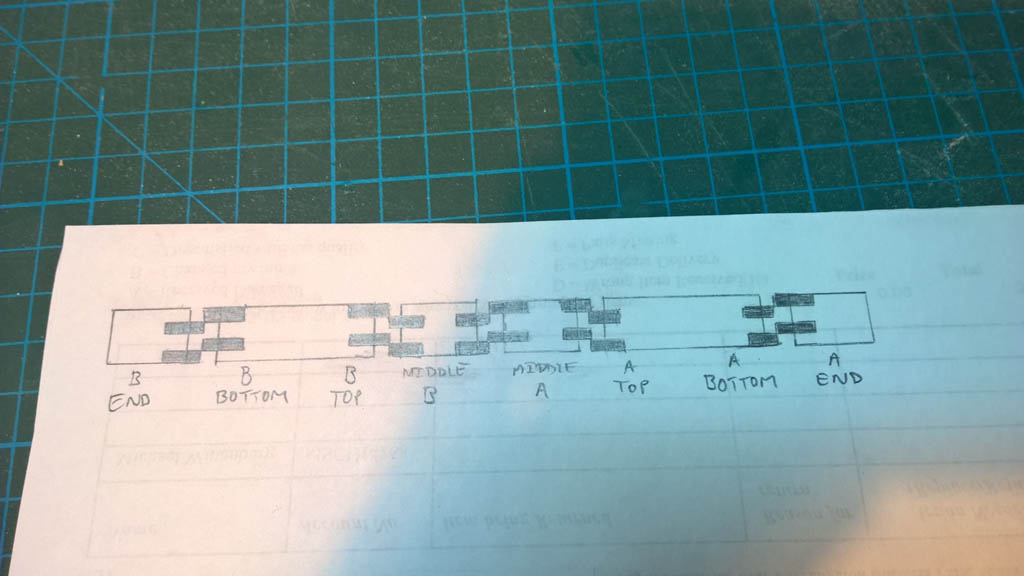 Here are all tracks lined up in correct order: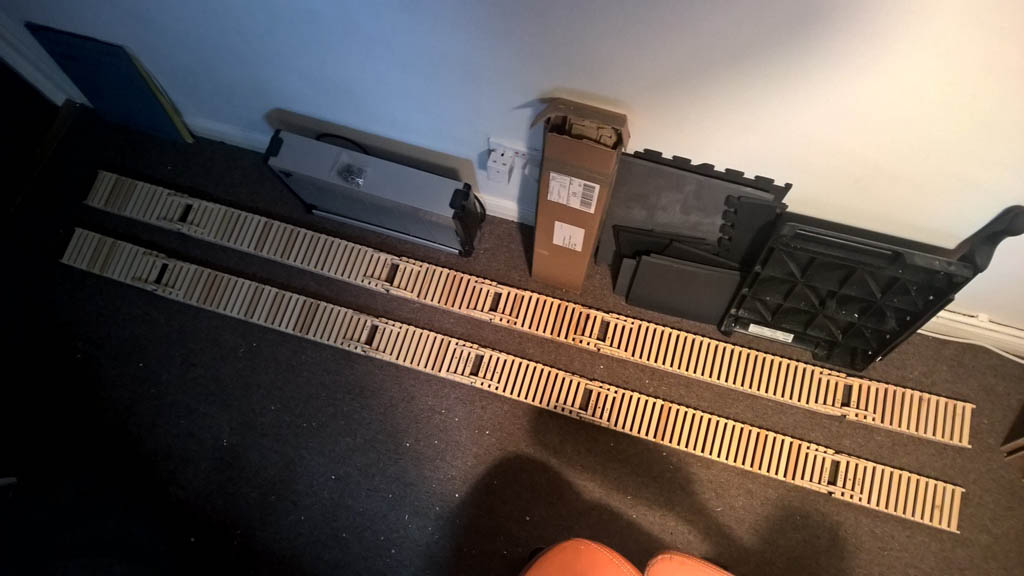 And piled up on my desk -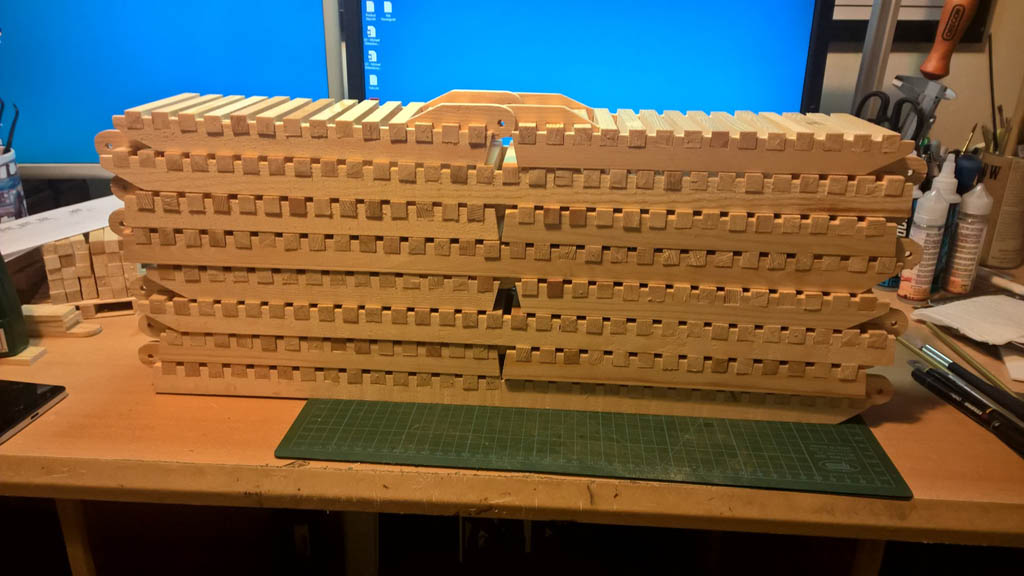 This is as far as I got. These brackets will allow me to connect the long piece and the end piece. The extra popsicle ply provides play in the hinge.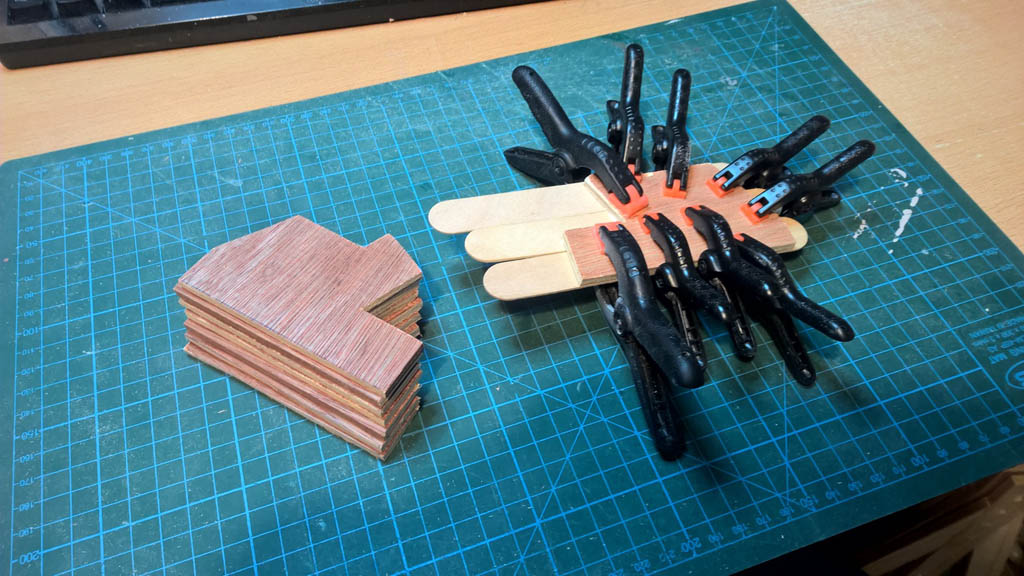 Here's the frame (one side only), and how the brackets will connect the adjustable bars for the long piece and the end piece: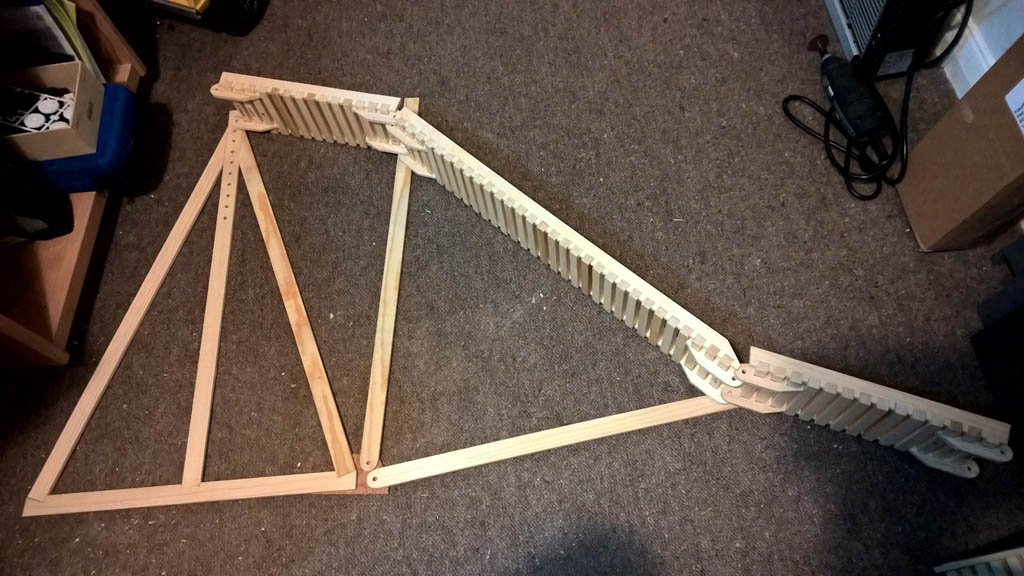 That's how far I got with the thing. Not sure how much time I'll have until the move...
The numbers. I made (hand tools only, no power tools):
● 24 rails for the tracks
● 232 bars for the rails
● 584 individual rectangle cut-outs to fit the bars into the rails and connectors, making 12 discrete track sections
● 40 connectors between track sections
● 8 brackets
I tell myself it was worth it because it will allow me to test longitudinal weight distribution (CoE vs. traditional pickup, for example). Also planning a side-hill track to test the effects of CoG and lateral weight distributions.